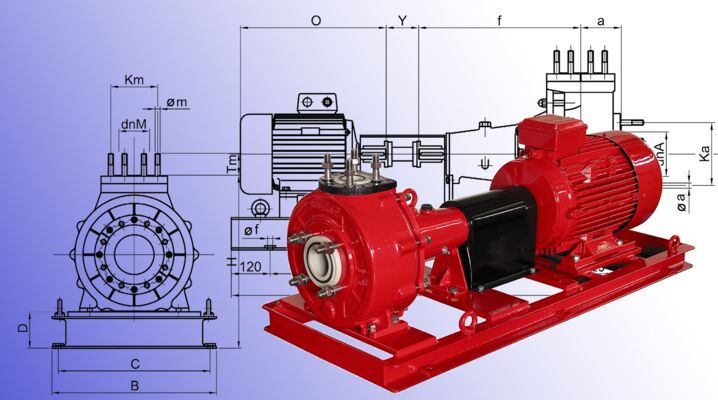 Chemical Process Pumps
Chemical process pumps, according to EN ISO 2858, are widely used in processes in the chemical and petrochemical industries. The dimensions and connecting details of these pumps are standardized. Therefore, motors and bare shaft pumps can be exchanged independently of the manufacturer. In general, the setup of the pump is designed for easy maintenance – the motor, coupling, and pump with pedestal can be exchanged independently. This yields a remarkable increase in process reliability because changing components during maintenance or repair can be done easily.
Our standardized process pumps are made of thermoplastics and therefore could be used with a wide range of corrosive and aggressive fluids for flows of up to 1000m³/h and total head of up to 120m. Depending on the chosen materials, the pumps can be used across a wide temperature range of -50°C to 150°C.
Technical Data
| | |
| --- | --- |
| Flow Rate | 10 - 1000 m³/h |
| Total Head | 120 m |
| Temperature | -50 / +150 °C |
| Standard | DIN/EN 22858 - ISO2858 |