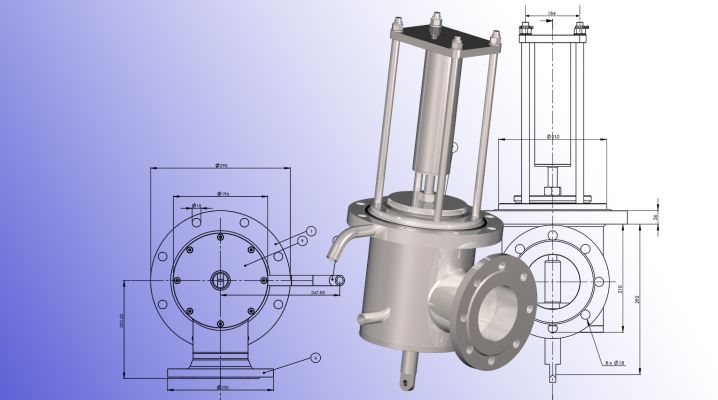 Purge Valve BV125T
The purge valve BV125T is developed and designed for purging hazardous fluids from rail tanks. This valve is stands out because of its double-walled housing, which can be heated by steam. Due to this feature and the large opening diameter of DN125, the valve is made for viscous and heavily temperature-dependent fluids.
The spring package of the BV125T is totally encapsulated which prevents the spring being blocked by the media being transported. The valve can then be opened by sufficient heating, even if the tank content has cured.
The design of the valve is clear and allows for hassle-free maintenance. Changing the valve disc requires only a few manual steps.
The purging valve BV125T is part of a mechanically driven purging system. On request, the valve can be supplied with hydraulic or pneumatic drive as well.
For the transport of hazardous materials in rail tanks, the valve is certified according to DIN EN 14433.