Vane Cell Damper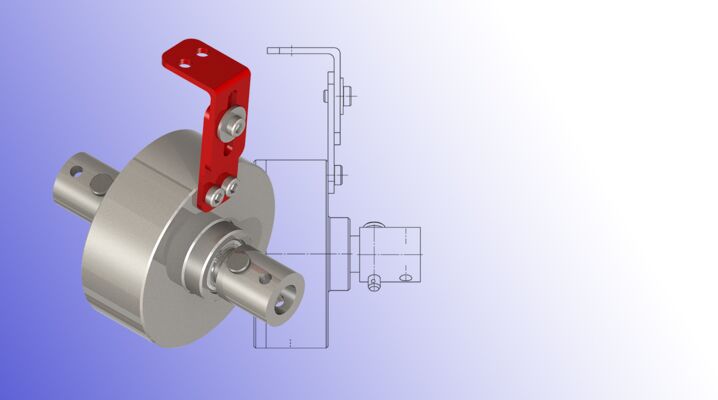 In cooperation with Franz Kaminski Waggonbau GmbH, VENTAIX has developed the FD-30 vane cell damper to eliminate hazards and to close bottom valves on tank waggons in a safe and controlled manner. The special feature of the vane cell damper is that only the closing movement is damped, whereas the actuation of the lever for opening is undamped. The damping is caused by the fluid in the vane cell damper. The higher the restoring torque, the greater the damping of the rotary movement of the hand lever. In this way, the closing action of the mechanical bottom valve loses its harmful effect both for the operator and for the tank waggon closing device. Find out more now (VIDEO FD-30 vane cell dampers) or contact us - we will be happy to advise you.
New Seal Concept Prevents Drip Leakages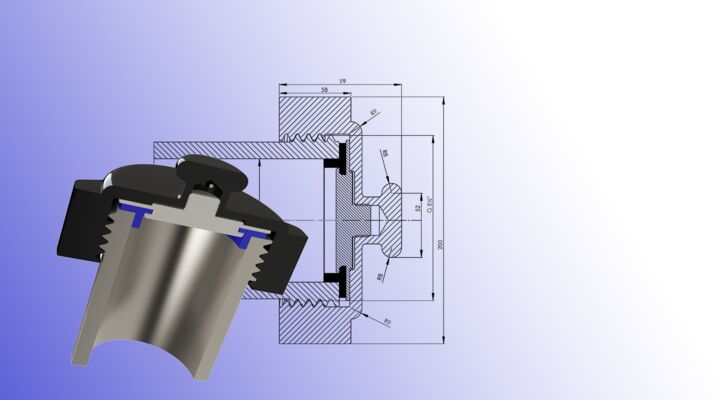 VENTAIX has developed a new seal concept for threaded end caps, which reduce the risk of drip leakages to a minimum. These leakages are seen at cut-off valves of the purging pipework on rail car tanks. They can cause very cost intensive transport delays. The special seal system can be fit to the existing threaded end cap and is a cost-effective upgrade of the purging system of the rail tank car.
Permant Clean Solutions Provide Process Reliability
As a result of continuously increasing cost pressure, economic filter techniques with low operational cost become more and more important. Additionally, the desire for safe and eco-conscious handling of hazardous materials, which are widely used in the surface finishing industry, has become a priority. In order to achieve a completely automated, closed loop filter system, which prevents personnel touching hazardous liquids, VENTAIX has designed the automated backwash series ARF filter system for aggressive and corrosive liquid media.