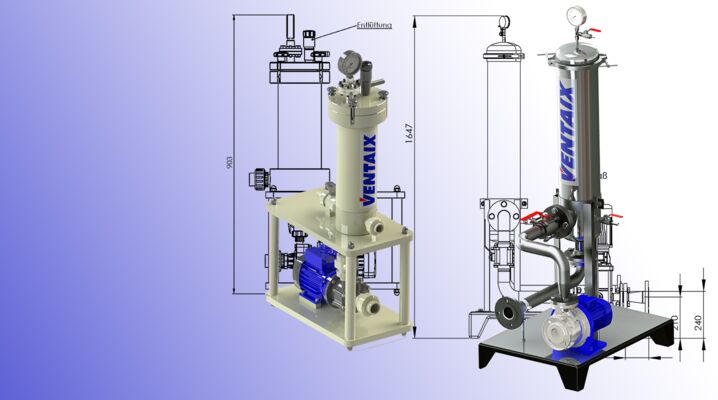 Filter systems – Plastic or Stainless Steel?
Our plastic filter systems are made of various thermoplastic materials such as PP (Polypropylene) and PVDF (Polyvinylidene fluoride). They are designed specifically for use in the surface finishing and chemical industries. Since there is no metal-solution contact, the plastic filtration systems can be used with corrosive and aggressive liquids . In plating processes, all solutions must meet high quality demands in terms of cleanliness, since clean solutions are vital for functional coatings as well as decorative surfaces.
On the other hand, filter systems made of stainless steel are designed for the cleaning of hot media such as hot degreasing and cleaning solutions or for sealing solutions at 98°C in the process of anodizing aluminum.
All of our filter systems – plastic and stainless steel – are adapted to meet requirements of our customers' applications.