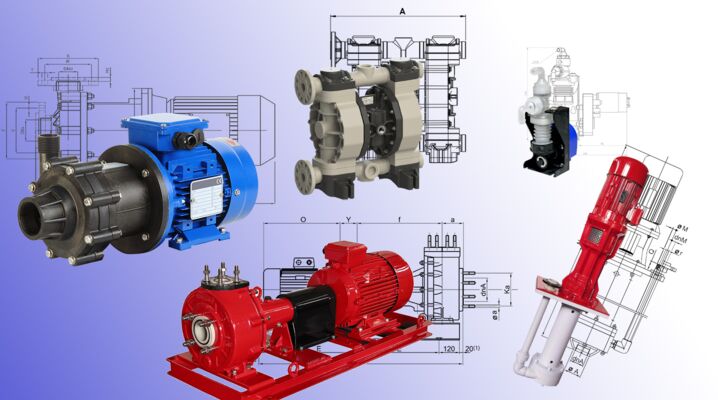 Pumps For Your Application
We supply pumps for almost every liquid media. Our pumps are suited especially for acids, caustics and aqueous process solutions and widely used in many different industrial branches. A broad range of pump materials guarantees the chemical compatibility with most of the aggressive and corrosive chemicals.
It is our aim to choose and offer the optimal pump for the needs of your application. We are capable to adapt a pump according to your requests and to present a solution to your fluid handling problem in short time.
Innovation, technical competence, and high flexibility enable to subsist the challenges of today's market and to realize pump solutions for the future.
Contact us. We are happy to consult you on your way to a solution of your pump project.