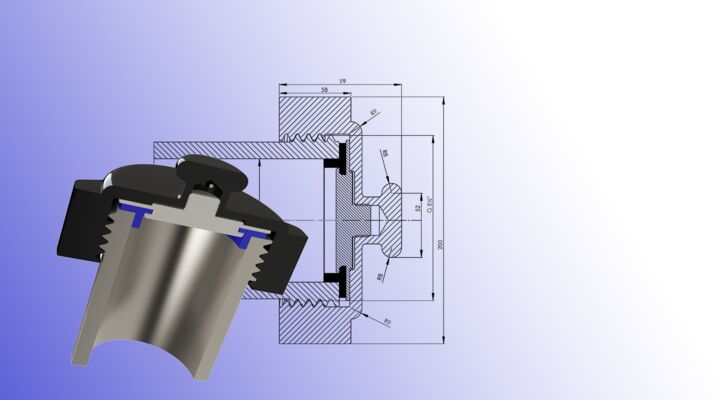 Screw Bolt Cap
Dripping leaks are a common reason why the transport of liquid hazardous materials does not run smoothly. The imperfect sealing effect of the protective cap closing off the filling and discharge line requires interruptions to the trip resulting in delays and penalties. The causes of dripping leaks are numerous. Damaged seal seats, failing flat gaskets or corroded pipe ends are some of the common technical defects. But also solids from the tank wagon or contaminations in the screw cap are known sources of failure.
The new type of gasket set developed by VENTAIX for bolt caps of this type reduces the probability of dripping leakage to a minimum. The used double seal tolerates moderate contamination and roughness on the sealing surfaces. It provides protection against leakage of the different origins even without tightening the screw cap with high torques damaging the cap and thread.
Any common screw cap with 5½" thread in the tank wagon sector can be retrofitted with the VENTAIX sealing kit without much effort.
In case of any further questions, please don't hesitate to contact us.