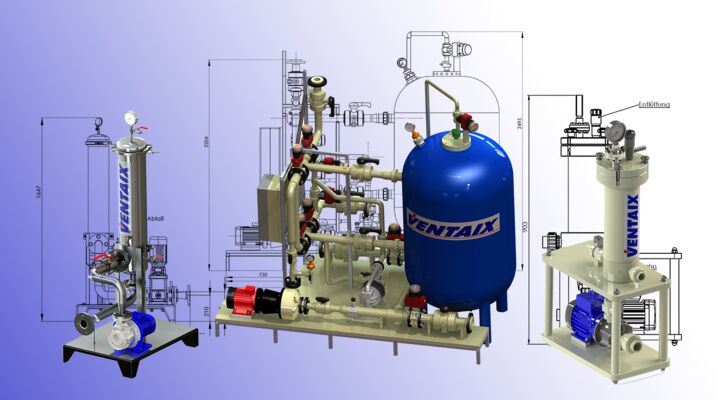 Filter Technology for Clean Solutions
Filtration of process solutions is a decisive measure of quality management. Only clean solutions guarantee the exact process result and are indispensable for process reliability. Regardless of whether the wet chemical process is used in the chemical, pharmaceutical, food, waste water or surface finishing industry, it relies upon the use of clean process solutions.
Filtration has to be sufficient and economic for every process. Therefore, we are able to set up a filtration concept tailored to your specific application. We offer traditional methods as well as innovative technologies such as automatic backwash filtration.
Irrespective of your desired filter process and medium, we will consult with you to ensure your process produces a clean solution.